[X-FELS] - Where Introduction
X-FELS - Where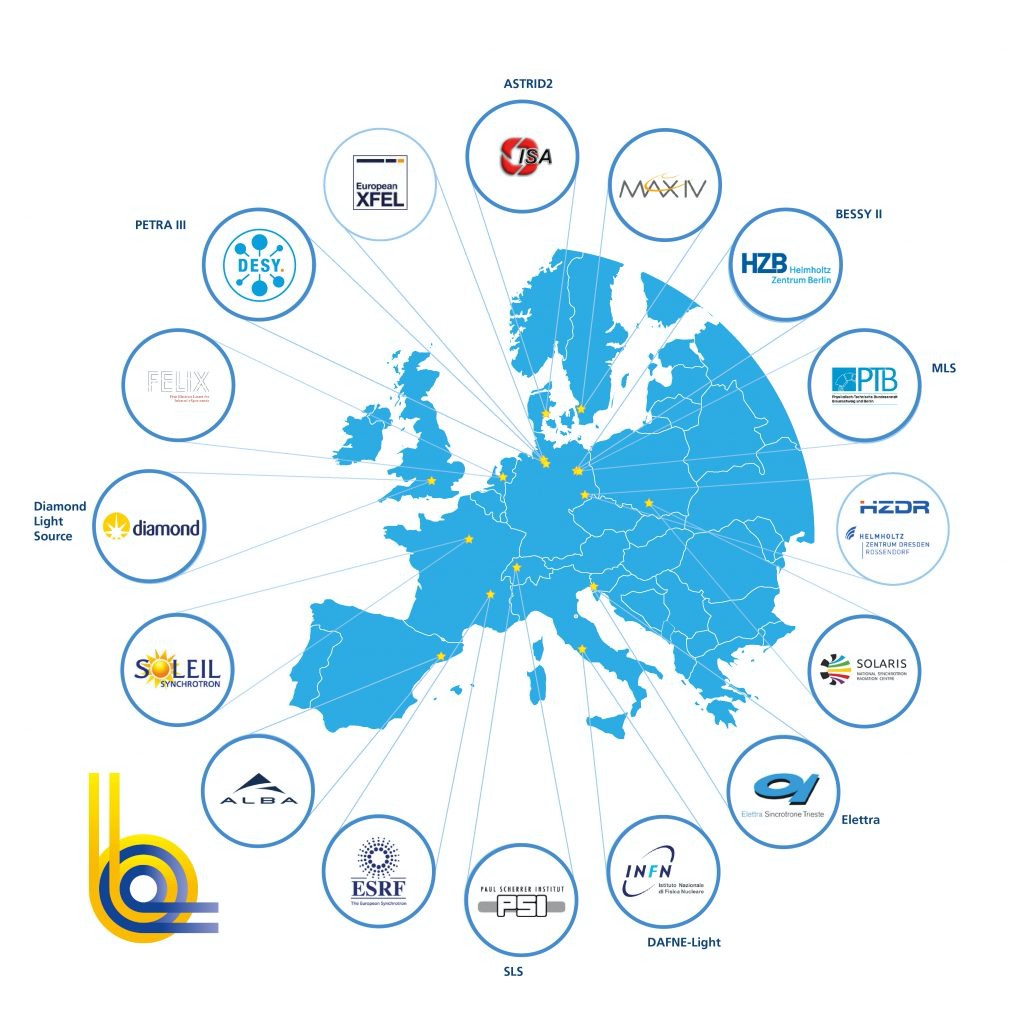 European X-FEL
The European XFEL is located mainly in underground tunnels which can be accessed at three different sites. The 3.4 km-long facility runs from the DESY campus in Hamburg to the town of Schenefeld in Schleswig-Holstein (Germany). At the research campus in Schenefeld, teams of scientists from all over the world carry out experiments using X-ray flashes. To construct and operate the European XFEL, international partners agreed on the foundation of an independent research organization – the European XFEL GmbH. At present, 12 countries are participating in the project: Denmark, France, Germany, Hungary, Italy, Poland, Russia, Slovakia, Spain, Sweden, Switzerland, and the United Kingdom. The European XFEL GmbH cooperates closely with the research center DESY and other organizations worldwide. Construction started in early 2009; user operation began in September 2017.
The European XFEL generates ultrashort X-ray flashes—27 000 times per second and with a brilliance that is a billion times higher than that of the best conventional X-ray radiation sources
The world's largest X-ray laser is opening up completely new research opportunities for scientists and industrial users.
Currently, six instruments are operating and accepting proposals for beamtime allocation.
European X-Ray Free-Electron Laser Facility GmbH
Finance Holzkoppel 4 22869
Schenefeld Germany
useroffice@xfel.eu
TEL. +49 (0) 40 8998 -6948 / -6767 / -6733
FAX +49 (0) 40 8994 -6777
XFEL website
CALL FOR PROPOSALS
Calls for proposals are published at this link
FERMI X-FEL
FERMI (acronym for Free Electron laser Radiation for Multidisciplinary Investigations) is the seeded free electron laser (FEL) facility in operation for external users next to the third-generation synchrotron radiation facility Elettra. Unique among the FEL sources currently operating in the ultraviolet and soft x-ray range worldwide, FERMI has been developed to provide fully coherent ultrashort (10-100 femtosecond) pulses with a peak brightness ten billion times higher than that made available by third-generation light sources. FERMI opens unique opportunities for exploring the structure and transient states of condensed matter, soft matter and low-density matter using a variety of diffraction, scattering and spectroscopy techniques.
Fermi Lightsource
Strada Statale 14 - km 163,5 in AREA Science Park
34149 Basovizza, Trieste, Italy.
TEL. +39 040 37581
FAX +39 040 9380902
FERMI website
CALL FOR PROPOSALS
Calls for proposals are published at this link
[X-FEL] - The Swiss X-FEL
The Swiss X-FEL
SwissFEL is the Switzerland's X-ray free-electron laser at the Paul Scherrer Institute (Villigen). SwissFEL is a hard Xray FEL witha minimun wavelength of 0.1 nm and a pulse duration of 20 fs and below. SwissFEL was inaugurated on Dec 5th 2016. Two SASE FEL lines are driven by the linac: a hard Xray FEL named Aramis and a soft X-ray line named Athos
Paul Scherrer Institut
User Office bldg WLGA/018, Forschungstrasse 111
CH-5232 Villigen – PSI
Telephone: +41 56 310 4666
useroffice@psi.ch
CALL FOR PROPOSALS
Calls for proposals are open for both photon user facilities at PSI: SLS (non-PX beamlines only) and SwissFEL have usually deadline in September